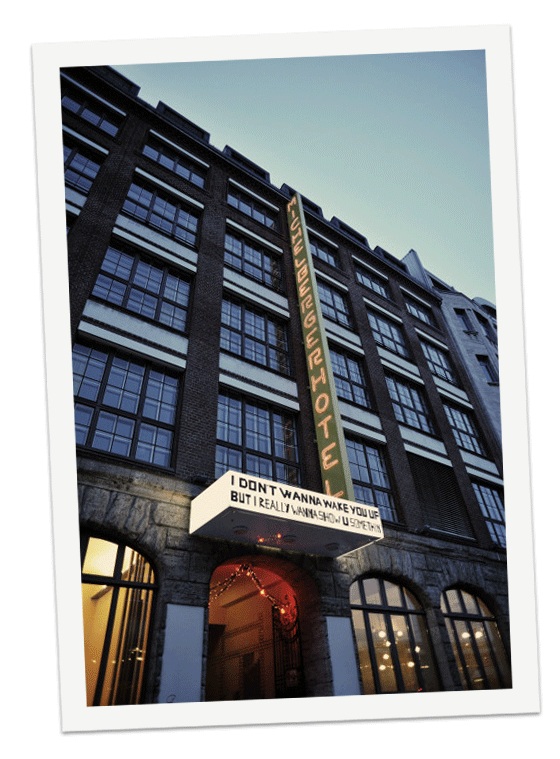 Michelberger Hotel – Warschauer Straße 39/40 – 10243 Berlin / +49 302977859-0
Just 119 rooms, in an old factory building, built for Austrian carpenters, Swedish models, English rockstars, Japanese business men or German racing car drivers.
"I DONT WANNA WAKE YOU UP BUT I REALLY WANNA SHOW U SOMEHTIN"
English Version of the ip Urban webzine from Downtown is now available on MacBook by selecting the text. Left clic and Play. United HipstersWeAre. NeverHidden.