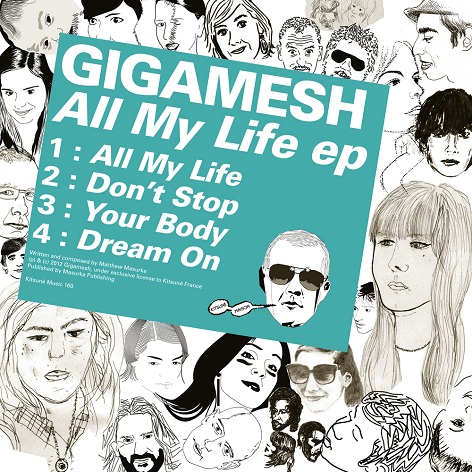 American DJ/producer Gigamesh release his new EP "All My Life" on Kitsuné on May 28th!
Gigamesh has been making his mark for several years in dance clubs around the world. After making a splash on the web for (mostly unofficially) reworking the likes of Michael Jackson, New Order, The Clash, Stardust and dozens more with his remix group Disco Tech, DJ/producer Gigamesh is now hitting payback time.
Delivering disco beats and catchy loops, his upcoming EP features not one but four hot to death original tracks, including the dancefloor killer "Your Body" which is also on the brand new Kitsuné AMERICA compilation! Houssey as hell, the "All My Life" EP proves he's still got his eyes well set onto the dancefloor. ip Chooser.
GIMAMESH X KITSUNE – ALL MY LIFE