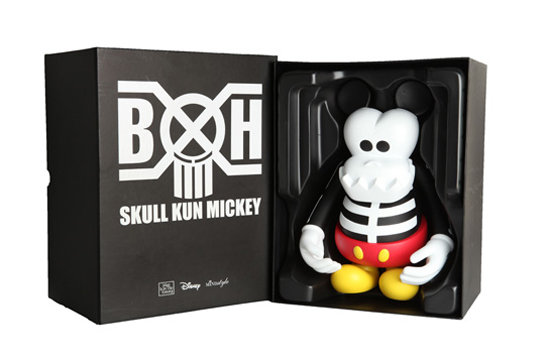 CLOT X DISNEY X MINDSTYLE X BOUNTY HUNTER – SKULL KUN MICKEY
Fruit de l'association entre Clot, Disney et Bounty Hunter, Skull Kun Mickey est une figurine produite par MindStyle. Figurant parmi les pionniers dans l'univers et le marché du Designer Toy à dimension contre-culturelle, tel est Bounty Hunter. Un toy conçu pour adultes, disponible depuis le six avril à travers notre petite planète.
HK $1.200,00
JUICE HK: 9-11 Cleveland Street, Fashion Walk, Causeway Bay, Hong Kong
Telephone: +852 2881 0173
JUICE SH: No. 832 Ju Lu Road, Shanghai, PRC China 200040
Telephone : +8621 3308 0888
JUICE Taipei: No. 38, Dun Hwa South Road, Section 1, Alley 161.Taipei, TW
Telephone: +8862 2275 3227
JUICE KL: Lot no. 46 & 46-1 Jalan Telawi 5, Bangsar Baru, 59100 Kuala Lumpur
Telephone: +603 2283 5811
English Version of the ip Urban webzine from Downtown is now available on MacBook by selecting the text. Left clic and Play. United HipstersWeAre. NeverHidden.
SPRING CHOOSER