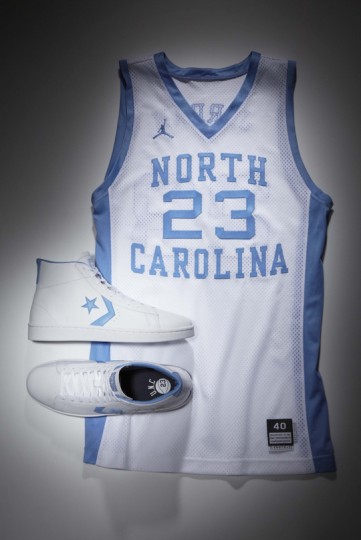 MICHAEL JORDAN X CONVERSE LIMITED EDITION
Michael Jordan was wearing Converse sneakers in his Freshman year and to commemorate the occasion, the two brands have teamed up on this special pack. To celebrate its 30 year anniversary, 30 limited edition commemorative packs each containing a pair of Converse shoes and UNC jersey were commissioned. Each numbered pack includes a pair of shoes and a jersey, both personally autographed by Michael Jordan. The pack will never be sold at retail. The Converse shoes are in Michael Jordan's size, 13. A certificate of authenticity will be included. All proceeds benefit the James R. Jordan Foundation. "Michael Jordan X Converse Edition."
English Version of the ip Urban webzine from Downtown is now available on MacBook by selecting the text. Left clic and Play. United HipstersWeAre. NeverHidden.
SPRING CHOSSER