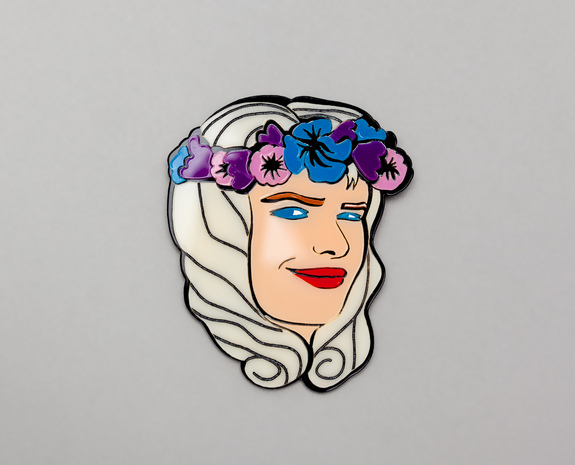 YAZBUKEY
Collectionnées à travers le monde, les broches de Yazbukey ont atteint le statut d'objet culte. Tu en trouveras à l'éphigie de Gainsbourg, Lady Gaga, Jacky ou encore Bowie. Princesse Ottomane dont la famille a régné en Égypte, Yaz Bukey a pour ancêtre, Mehemet Ali Pasha, Roi Égypte qui offrit l'Obélisque à Napoléon.
Taille: 9 x 10 cm - 94,00 €
English Version of the ip Urban webzine from Downtown is now available on MacBook by selecting the text. Left clic and Play. United HipstersWeAre. NeverHidden.
YAZBUKEY JEWELS