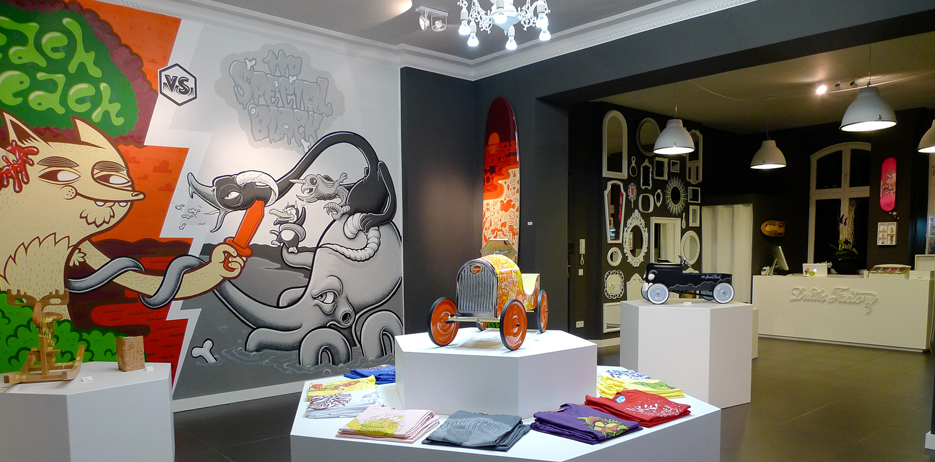 Situé dans le quartier de Mitte à Berlin, The Dudes Factory est tout simplement un concept. Certains parleront d'originalité, d'autres y verront le fleuron d'une clientèle un peu Arty, un peu Hipster, un peu modeuse. Nous y voyons tout simplement un espace doté d'une atmosphère un brin délurée, simple, ludique et chic.
Dudes Factory GmbH – Torstrasse 138, 10119 Berlin – Mitte, Germany – Opening times: 12-20h – Phone: +49 30 40 00 58 99 – info@dudes-factory.com – Chooser
English Version of the ip Urban webzine from Downtown is now available on MacBook by selecting the text. Left clic and Play. United HipstersWeAre. NeverHidden.